Truck Wreckers Melbourne -
We Buy All Old Unwanted Trucks
Trucks, no matter which make and model you are using, have become a common need of any business to transfer goods, products or machinery from one location to another in safe and convenient way on time. With regular uses, they are most susceptible to serious damages due to accident and various other reasons. Drivers and fleet managers try their best to keep them in good working condition. Still, they are prone to reaching end of working live and left somewhere in garage as useless.
Why should you leave your old and unused trucks in garage or anywhere else; while you can make some good cash for them – instantly on spot and up to $15,999? Rapid Truck Wreckers, a professional truck removal and wrecking Service Company, provide you truck removal, hauling, wrecking and scrapping services. We are the top truck wreckers in Melbourne offering you truck wrecking and removal services that takes place immediately and happens in less than two hours after you agree on our price quote.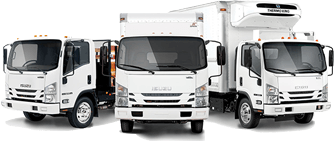 How it Works
Start by scheduling an appointment with us

Quick Quote

Get a Quick Quote
Online or Via Phone

Instant Payment

Instant Payment
on the Spot

Quick Quote

Same Day Free
Pick Up
Reasons to Choose Rapid Truck Wreckers

Licensed Truck Wrecker

Rapid Truck Wreckers is the member of Registered License Motor Car Traders in Melbourne – ensuring to hire certified mechanics, truck wreckers, drivers, operators, dismantlers and vehicle appraisers. Our team of experts is verified to ensure you will get safe and secure truck wrecking and hauling services.
Free Truck Removal Services

We provide you instant cash up to $15,999 on spot; while we offer free truck removal services to dispose your junk or old rig. We never ask for extra travel charges, service fee or any kind of hidden cost.

Truck Wrecking at Your Destination

You are free to schedule the most convenient time for you to get truck removal and wrecking services. Give us a call or fill in online form and you will get fast and easy negotiation process from giving quotes. You have to agree on a price up to hauling and truck removal process. We reach to your location or the place where you have your old truck. We need 2-3 hours to reach your destination.

Well-Equipped Team for Truck Removal Services

No matter which make and model of truck you want to get removed (whether it is big and heavy or commercial vehicle), we ensure you timely removal and hauling process by using up-to-date equipment. It helps in making hauling off, transport, truck dismantling and recycling process easier. We have all the resources to help you in getting complete truck removal services in Melbourne.

Truck Removal – Anytime in Melbourne

We keep in mind the importance of your valuable time. For this, we are available at your place for truck removal services anytime in Melbourne and surrounding suburbs. You can schedule truck removal on same day or pre-book for any of your preferred day.

Get the Best Deals for Truck Removal

No matter, in which condition your truck is, we get your aged, expired and wrecked trucks in all conditions. We provide you instant cash on spot for your old trucks. We also offer you the best deals to help you in making some good cash immediately.
Rapid Truck Wreckers Offers Complete
Truck Removal Solutions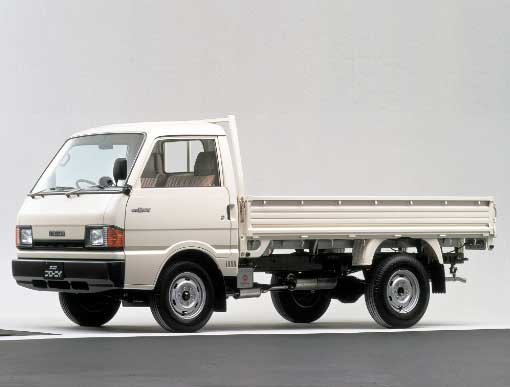 Rapid Truck Wreckers, the trusted truck wreckers in Melbourne, believe in customer satisfaction by providing truck removal solutions anywhere in Melbourne and surrounding suburbs. We offer free hauling, removal services and completing process at your spot. We understand, spending on truck is a big investment and we help you to get most out of that investment. By offering you instant cash on spot for your damaged truck, we help you recover some of the expenses you have made – mainly to keep your old truck running. Free removal services are offered by us to help you in using cash for various purposes.
Schedule an appointment for inspection and free removal, you will find us at your given address within the set time frame. We do legal and binding transaction to protect you and your business rights and welfare. We also ensure smooth and hassle-free documentation. No matter, whether you own any old or latest model of Mazda, Ford, Honda, Mercedes Benz, MAN, Isuzu, Mitsubishi or Volvo, we offer you instant cash and truck removing, hauling and wrecking services Melbourne wide.
Keep Your Garage Free from Unwanted Scrap
We offer truck removal services to promote eco-friendly and sustainable practice. Put simply, we help you keep your garage free from unwanted scrap. For the duration of removing and dismantling process, we ensure no part or component is neglected and put into waste. We also deal in spare parts that can be helpful for other fleet owners or transporters to keep their trucks running well. Our experts have proficiency in differentiating the good from the bad parts. Good and working spare parts are refurbished to new like condition, tested, and then resold to truck owners who are in search of such truck parts. For spare parts,
We provide you with the best and finest level of services for all kind of trucks that are in your fleet or single truck to fulfil your transport needs locally. We are the top truck wreckers offering you precise solutions. We don't apply hidden charges and fees. In addition to this, we ensure no change in price or arrangements you have agreed with. We ensure every transaction is processed and finalized at the shortest time-frame. Each old truck, regardless of its size and condition, is carefully dismantled by our team of experts.
For truck removal services, feel free to call Or Get Online Quote
Trucks we're Wrecking Now