Instant Cash for Trucks Melbourne
for All Makes and Models
Worrying about your old truck or damaged one that is no longer roadworthy or in repairing condition or it ends up at repairing workshop with expensive spare parts replacement?
You need not worry about it. Get instant cash for trucks in Melbourne and surrounding suburbs – for all make and models in any condition. If your commercial vehicle is no longer safe to use or not roadworthy and demanding more money in repairing and proper maintenance, you have come at the right place. Rapid Truck Wreckers – the professional truck wreckers and free removal service company, offers you cash for trucks instantly on spot – up to $15,999. We offer free truck removal services by reaching your address on time. We understand the importance of your time and schedule an appointment accordingly. We are here to help you in keeping your transport services moving towards success.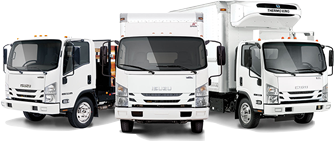 How it Works
Start by scheduling an appointment with us

Quick Quote

Get a Quick Quote
Online or Via Phone

Instant Payment

Instant Payment
on the Spot

Quick Quote

Same Day Free
Pick Up
Old Truck Removal in Melbourne
Free Truck Removal and Instant Cash on Spot
Keeping an old truck in your fleet is not a worthy decision to keep your transport services in growing phase. An old and damaged truck not only demands more time in repairing and expensive spare parts replacement, but also cover more space in your garage or parking area. If it is on road, chances of delay are higher or it may result in damage or spoiling of products.
There is no need to wear losses; while you can make good cash up to $15,999 for your old truck without going anywhere. Rapid Truck Wreckers is one of the top truck wreckers and free truck removal service providers – providing you precise solutions for your old vehicle that is no longer roadworthy. We reach your given address within 2-3 hours for evaluation, disposing and truck removal. We offer instant cash on spot that you can use for any purpose like paying EMI of the existing truck in fleet or down payment for the new one.
We provide you with the most convenient and faster services. You will get a better option for replacement and get on with your business operations immediately. Simply schedule an appointment now, provide with your address details and vehicle make and model details and we will be there to dispose it and provide you free removal services.
Reliable Disposing and Free Removal for All Your Old Trucks
No matter which make and model you have in your fleet – that is no longer roadworthy, we provide you disposing and free removal services immediately after getting query from you. We have a team of professionals working together to finish the job in successful way and by achieving your satisfaction level. We also deal in spare parts by selling usable parts to genuine buyers who can use them in their existing vehicles. Our service level is world-class and offered by keeping in mind your timings and needs.
There is no need to deal with truck buyers and negotiate the lowest possible price, even a long installment plan for the truck that you want to dispose.
We work in a different way to help you getting cash instantly without any negotiation. We offer you up to $15,999. We accept and dispose all make and models anywhere in Melbourne and surrounding suburbs.
Rapid Truck Wreckers has a team of professionals – committed to help you – by providing you with the best price for your commercial vehicle on the spot. We use advanced techniques and tools to dispose heavy-duty trucks in safe and secure way.
Call us now or fill in online form for cash for trucks anywhere in Melbourne and surrounding suburbs.